Meet the Governors
Welcome from Sarah Evans, Chair of Governors...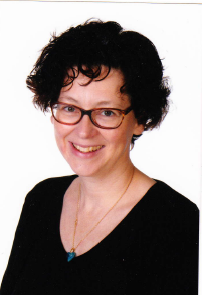 My day job is as a Head of Service for Hertfordshire County Council: I run a department that gets equipment and living aids to people across Hertfordshire. Working for HCC means that I've an understanding of policies that schools within Hertfordshire work to, and have experience in a range of related fields such as health and safety, HR and safeguarding.
I've had three children attend Fawbert and Barnard: the youngest is just starting secondary school and I've been a Governor since before he attended the school. I stood for election to the Governing Body as a parent governor initially (although now I am a co-opted governor), and I did this because I really wanted to support and understand the school and get more involved. I've learned a lot around how schools operate and get to see teaching both in the classroom and at its planning stage and in return I act as a critical friend to the Head and Staff: someone who offers challenge in a supportive and constructive way (something all Governors are expected to do).
One of the things that the Governing body at F&B feels strongly about is the school's ethos: we're one of a small number of infant schools in Hertfordshire and that makes us different to mixed infants and juniors. F&B's strength is its nursing ethos it has and we're really keen to retain that. Governors have joined with staff to develop the School's visions and aims in order to retain and developed that ethos we value so much.
Current Governors as of Jan 2023:
Sarah Evans: Chair and Zoe Callan Vice-Chair
| | | |
| --- | --- | --- |
| Subject | Teacher | Governor |
| Early Years | Martha Sarjeant | Courtney Hudson |
| PSHE/ RSE | Esther Potma | Lesley Hines |
| RE | Aimee Jones | Lesley Hines |
| PE | Tanya Ogle | Chris Male |
| English | Joanne Brooker | Zoe Russell |
| Maths | Charlotte Brennan | Andrew Dongworth |
| Geography | Holly King | James Catchpole |
| Science | Anna Nerkowski | Zoe Callan |
| History | Holly King | James Catchpole |
| Art/ DT | Isobelle Ancient | Siobhan Chester |
| Computing | Martha Sarjeant | Megan Sutton |
| Music | Niovi Atukorala | Luke Neocleous |
| Mental Health | Joanne Brooker & Esther Potma | Lesley Hines |
| Safeguarding | Lee Wells | Sarah Evans / Zoe Callan |
| Inclusion | Aimee Jones | Sarah Evans/ Rosemary Shaw |
| Health and Safety | Lee Wells | Rosemary Shaw |
Resources committee (up to 6 members)
James Catchapole
Rosemary Shaw
Zoe Callan
Chris Male
Luke Neocleous
Andrew Dongworth
Governor Development
Health & Safety
Appeals/Exclusions
Sarah Evans
Siobhhan Chester
Zoe Callan
Chris Male
Complaints
Robert Smith
Rosemary Shaw
Chris Male
Head's Performance Management
Inclusion
Vulnerable Groups, Safeguarding and Children Looked After
Fawbert and Barnard Infants' School Constitution

If Spaces are shown in the table below, this indicates places within the constitution which can optionally be filled. Where Vacancies are shown this indicates places within the constitution which should be filled.

| | | | | | |
| --- | --- | --- | --- | --- | --- |
| | | Nominating Authority | First Appointed | Term Start | Term End |
| | Headteachers | | | | |
| | Lee Wells | | 21 Feb 2022 | | |
| | | | | | |
| | Parent governors | | | | |
| | Mr James Catchpole | | 16 Oct 2020 | 16 Oct 2020 | 15 Oct 2024 |
| | Andrew Dongworth | Parent Body | 13 Oct 2022 | 13 Oct 2022 | 12 Oct 2026 |
| | Mr Chris Male | | 18 Oct 2017 | 17 Oct 2021 | 17 Oct 2025 |
| | Zoe Russell | | 23 Oct 2019 | 23 Oct 2019 | 22 Oct 2023 |
| | Megan Sutton | Parent Body | 13 Oct 2022 | 13 Oct 2022 | 12 Oct 2026 |
| | | | | | |
| | Staff governors | | | | |
| | Mrs Charlotte Brennan | | 08 Sep 2020 | 08 Sep 2020 | 07 Sep 2024 |
| | | | | | |
| | Co-opted governors | | | | |
| | Siobhan Chester | GB | 13 Oct 2022 | 13 Oct 2022 | 12 Oct 2026 |
| | Mrs Sarah Evans | | | 17 Jul 2019 | 16 Jul 2023 |
| | Miss Lesley Hines | | | 17 Jul 2019 | 16 Jul 2023 |
| | Luke Neocleous | | 30 Mar 2022 | 30 Mar 2022 | 29 Mar 2026 |
| | Mrs Rosemary Shaw | | 13 Oct 2016 | 12 Oct 2020 | 12 Oct 2024 |
| | Vacancy (1) | | | | |
| | Vacancy (2) | | | | |
| | | | | | |
| | Local Authority Governors | | | | |
| | Courtney Hudson | | 30 Mar 2022 | 30 Mar 2022 | 29 Mar 2026 |
| | | | | | |

Committee Structure

Governors' Committee Structure 2022-23

The Governing Body of Fawbert & Barnard Infants' School has a structure whereby every governor is a member of the Full Governing Body Committee.

Chair of Governors: Sara Evants

Clerk to the Governors: Sarah Lily

There is a sub-committee structure, consisting of one committee:

Resources Committee - Chaired by James Catchapole