Eco Warriors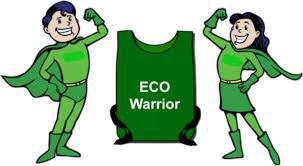 Eco warrior news
Page Under construction
Travel Challenge Week
ECO Newsletter
The Eco-Warriors have been busy helping Mrs Smith to empty our recycling bins in the foyer. Thank you so much for all of your efforts in recycling. Please see below some posters which tell you more about what can be recycled in these schemes. Please note that the Bic-pen recycling can be ANY brand and isn't just biro/felt-tip pens! Other items such as highlighters, fountain pens and even tippex can be recycled too. The Biscuits and Snack wrapper recycling unfortunately does not include crisp wrappers.
We also recycle Ella's kitchen food wrapping and batteries.
Please be sure to put your recycling into the correct receptacle to make it easier for our Eco-Warriors to empty.
Recycling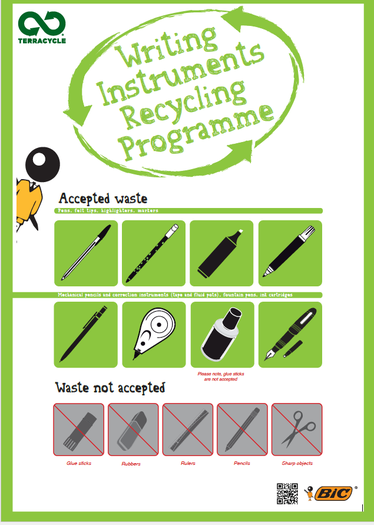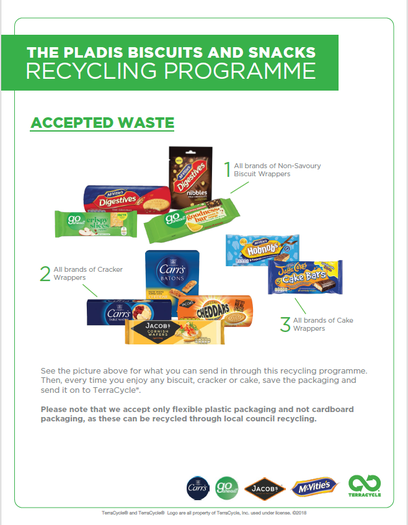 Travel Challenge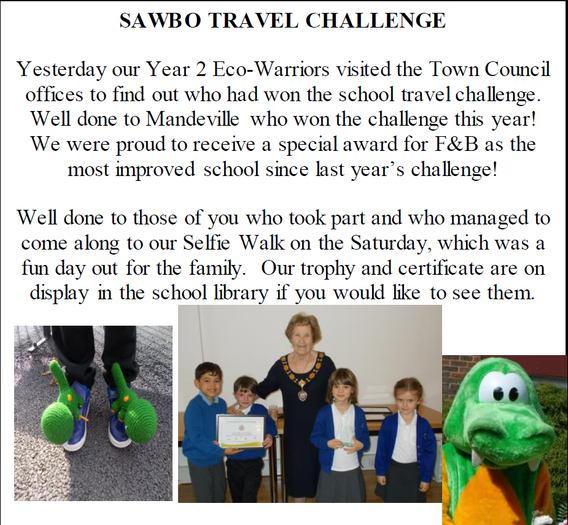 Eco Silver Award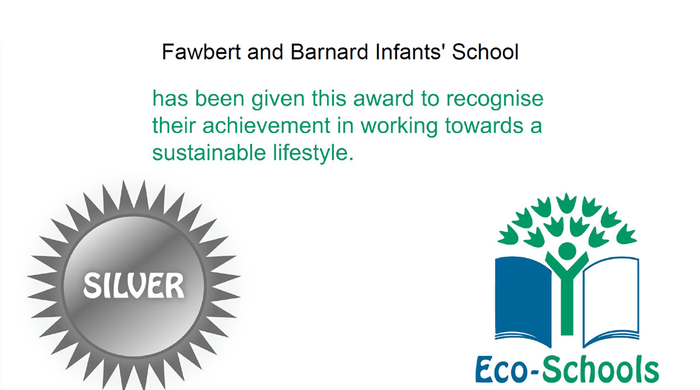 Spring in your Step Day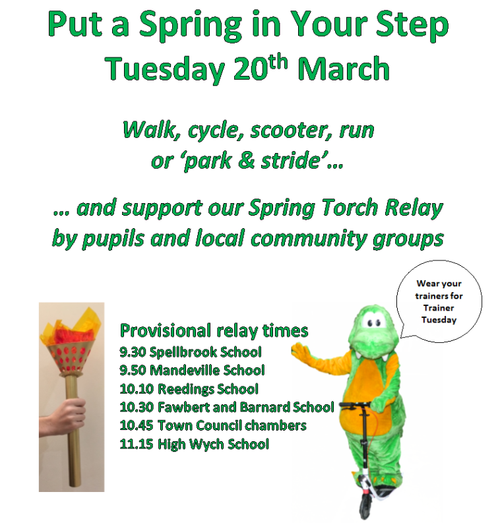 Special ECO news 14th November 2018
Eco Newsletter October 2018
Eco Newsletter March 2018
Eco News October 2017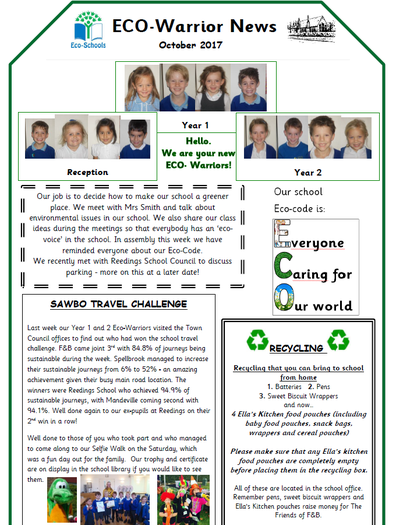 Twitchell Map of Sawbridgeworth
Autumn 1 Travel Tracker results 2017
Sawbo Travel Challenge Letter to Parents
Travel Challenge September 2017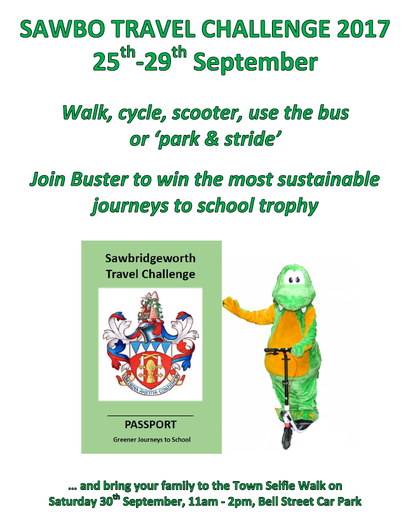 Meet Buster for a selfie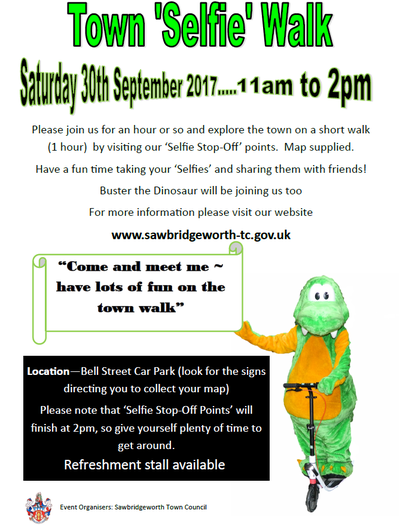 Can you 'upcycle'?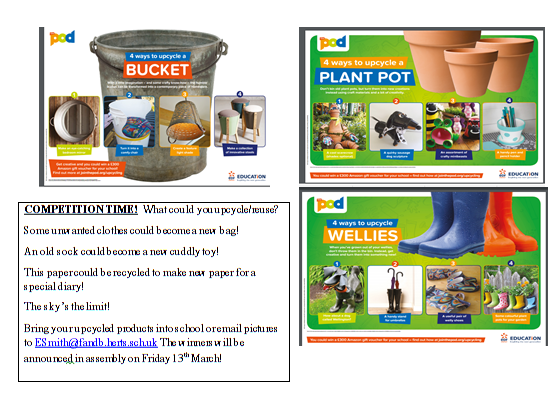 Eco News February 2017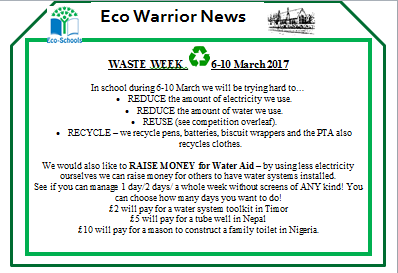 Eco News October 2016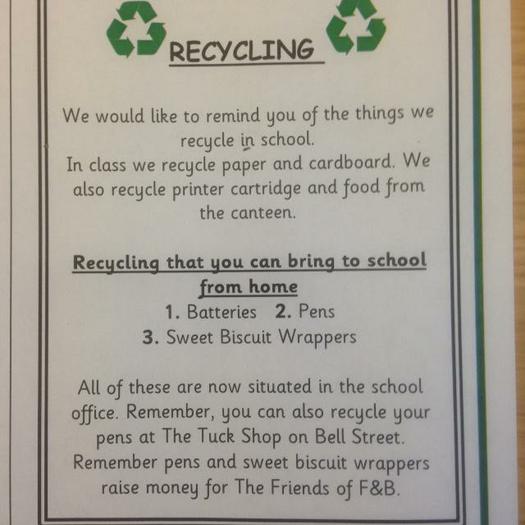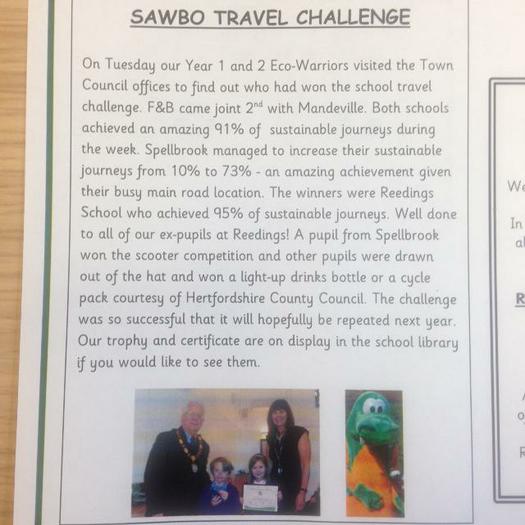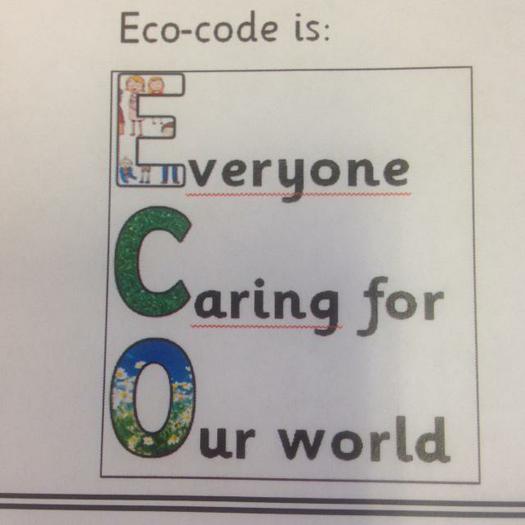 Eco News May 2016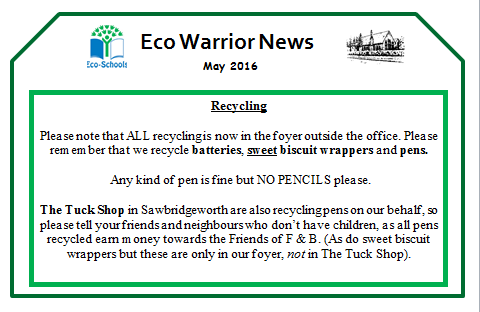 Tuck shop recycling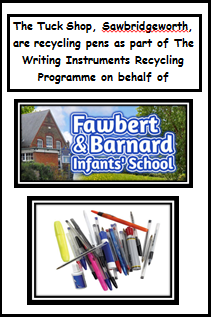 The Eco Warriors have been out and about on a 'Clean for the Queen' walk. (Cleaning up Britain ready for the Queen's birthday). They will be out and about each week with some friends of their choice. Our Eco-Code is - Everyone Caring for Our world